Scottish Ceilidh Dance – Review by Irene McLeod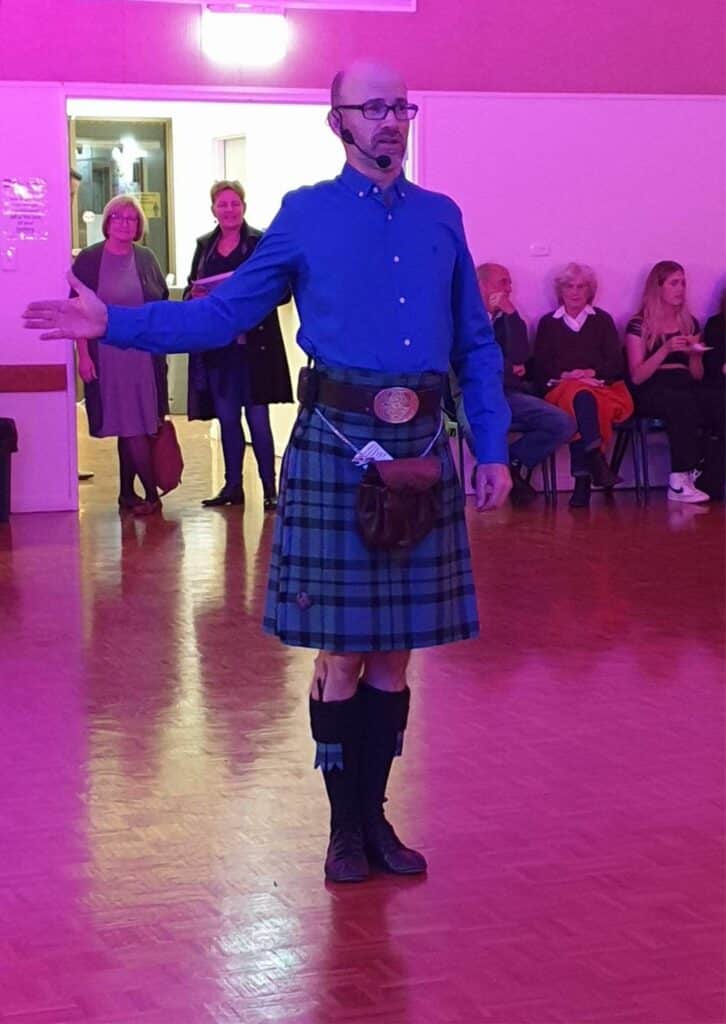 It was a privilege to attend the first Scottish Ceilidh Dance, held by the Ceilidh Clan, since 2019, a welcome addition to the Anywhere Festival 2023 line up of shows.
With a superb line up of talented musicians, Emma Nixon, Rebecca Wright, Nicole Murray, Davydd McDonald, and passionate Donald McKay calling the dances, the evening got off to a flying start with a firm favourite – The Gay Gordons.
The full hall was soon ringing with dancers whirling and birling around, and thoroughly enjoying the music and fun that epitomises a Scottish Ceilidh.
It was no problem if you were a bit shy or a newcomer, all dances were walked through and called, making it a breeze to look as if you had been dancing forever. By the looks of the smiles on everyone's faces and the whoops of joy, it was clear we were in for a great evening.
From wee tots to 90 year olds, the floor was full each time a new dance was called. We waltzed and polkaed, enjoyed Strip the Willow, The Dashing White Sergeant, Military Two Step and a host more well-loved dances.
The ever popular Scottish confectionery delight, 'tablet' and lots of shortbread and biscuits at break time, along with lots of water to put back some lost liquid, gave everyone a little break before we were up and on the floor again.
We met new people, saw old friends, danced and danced and were entertained by the superb musicians on stage – just to hear the traditional music made the heart sing.
Congratulations Ceilidh Clan on a delightful night out!
Review by Irene McLeod
Check out The Ceilidh Clan at their website: www.ceilidhclan.com